Walk-in at Equiniti for Process Executive on 08th July2023 | Chennai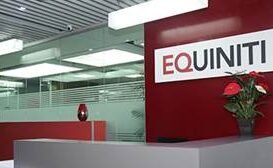 Walk-in at Equiniti for Process Executive Role. Any graduate candidate can apply for the post.
Table of Contents
Complete details are given below:-
Company – Equiniti walk-in
Role -Process Executive
Qualification – Any graduate
Experience – Freshers
Location – Chennai
Salary – 1-3LPA
ABOUT THE COMPANY
Equiniti is a leading global provider of technology, administration, and payment services. With a focus on the financial services industry, Equiniti offers a wide range of solutions that help organizations efficiently manage complex processes, such as shareholder services, employee benefits administration, and regulatory compliance. The company leverages innovative technology and expertise to deliver secure and reliable services to its clients, which include major corporations, financial institutions, and government entities. Equiniti's solutions encompass areas such as investor relations, pensions, payments, digital banking, and regulatory reporting. By providing comprehensive and tailored solutions, Equiniti helps its clients streamline operations, reduce costs, enhance customer experiences, and maintain regulatory compliance in a rapidly changing business environment.
What You Will Be Doing As Process Executive Roles
Process Execution: Execute operational processes and tasks according to established guidelines, procedures, and quality standards. This may involve data entry, document processing, transaction processing, or handling customer requests.
Data Analysis and Reporting: Analyze data and generate reports to track process performance, identify trends, and provide insights for process improvement. Use data analysis tools and techniques to ensure accuracy and reliability of information.
Process Improvement: Identify opportunities to improve efficiency, productivity, and quality in existing processes. Collaborate with the team to implement process enhancements, automate repetitive tasks, and streamline workflows.
Quality Assurance: Ensure compliance with established quality standards and protocols. Perform quality checks, review documents for accuracy, and follow quality control processes to deliver error-free outputs.
Documentation and Documentation Management: Maintain accurate and up-to-date documentation of processes, procedures, and guidelines. Ensure documentation is organized, accessible, and reflects any process changes or updates.
Skills Required For Process Executive
Attention to Detail: Strong attention to detail is crucial for accurately executing processes and maintaining data integrity. Being meticulous in reviewing and verifying information helps ensure high-quality outputs.
Time Management: Effective time management skills are necessary to meet deadlines and manage multiple tasks simultaneously. Prioritizing tasks, setting realistic timelines, and efficiently organizing work contribute to successful process execution.
Analytical Thinking: The ability to analyze data, identify patterns, and draw insights is valuable for process improvement and problem-solving. Analytical thinking enables you to identify inefficiencies, detect errors, and propose effective solutions.
Communication Skills: Clear and effective communication is essential for conveying information, collaborating with team members, and addressing customer inquiries. Strong verbal and written communication skills foster effective collaboration and ensure understanding among stakeholders.
Adaptability: Being adaptable and open to change is important as processes may evolve or new tasks may be assigned. Flexibility allows you to adjust quickly to new requirements, technologies, or priorities.
Increase your selection chances Apply jobs base on your Location Qualification & Experience CLICK HERE
HOW TO APPLY FOR THE WALK-IN INTERVIEW?
To apply for the Equiniti (Walk in) Interview Candidate need to walk in to the Venue that is given below.
FOR CHENNAI LOCATION INTERESTED CANDIDATES CAN WALK-IN DIRECTLY TO THE BELOW VENUE FOR INTERVIEW
| | |
| --- | --- |
| Role | Process Executive |
| Experience | Fresher |
| Contact no. | Sruthi |
| Date | 8th July |
| Time | 10.00 AM – 12.00 PM |
| walk-in Address: | 1/124 BLOCK 10,8TH FLOOR,DLF IT PARK,MANAPAKKAM,MO, UNT PONAMALLEE HIGH ROAD, Ramapuram, Chennai, Tamilnadu, 600089 India |
Equiniti walk in– Frequently Asked Question?
What is the Equiniti walk-in selection process?
The selection process will be based on a Written test followed by Technical and HR interviews.
What is the average salary for the post?
The average salary is 1-3LPA for the this role.
Apply for all Government Jobs Across India CLICK HERE
DISCLAIMER:
The Recruitment Information Provided above is for Informational Purposes only . The above Recruitment Information has been taken from the official site of the Organization. We do not provide any Recruitment guarantee. Recruitment is to be done as per the official recruitment process of the company. We don't charge any fee for providing this job Information.