MSN is Hiring: Walk-in Interviews for API Production Positions-2023
MSN is Hiring: Walk-in Interviews for API Production Positions.Bsc candidate can apply for the post.
Table of Contents
The complete details of this jobs are as follows :
Company – MSN (Walk-In)
Role – API Production
Qualification – Bsc
Experience – Fresher – 1 years
Location – Hyderabad
Salary – 2.25 – 2.5 LPA
ABOUT COMPANY
MSN Laboratories is a pharmaceutical company based in India. It specializes in the development, manufacturing, and marketing of active pharmaceutical ingredients (APIs) and finished dosage forms. The company was founded in 2003 and has since grown to become a global player in the pharmaceutical industry. MSN Laboratories focuses on research and development, and it has a diverse portfolio of products that span various therapeutic areas, including oncology, cardiology, neurology, gastroenterology, and more. The company is known for its quality products, cost-effective manufacturing processes, and commitment to regulatory compliance.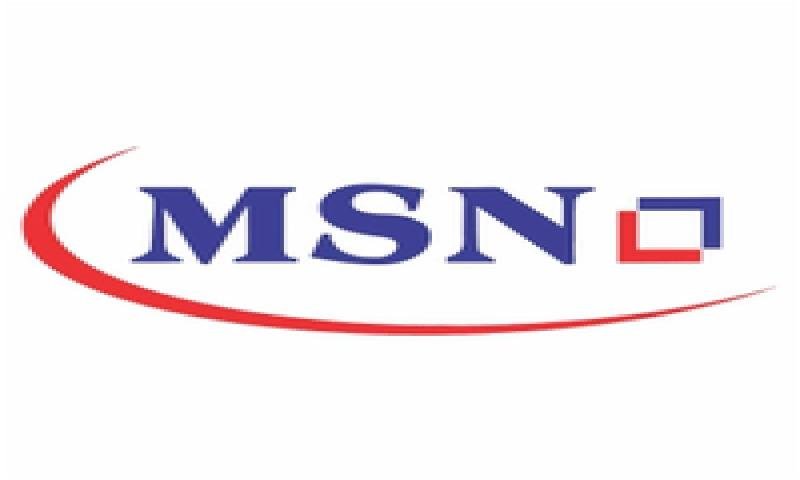 What You Will Be Doing As An API Production
Process Design: I would contribute to the design and optimization of manufacturing processes for APIs, ensuring efficiency and quality.
Raw Material Sourcing: I would assist in sourcing and procuring the necessary raw materials and chemicals required for API production, ensuring their quality and compliance with regulatory standards.
Manufacturing Operations: I would be involved in the actual production of APIs, following standard operating procedures (SOPs), batch records, and safety protocols. This includes weighing and dispensing raw materials, reaction monitoring, purification, filtration, drying, and other unit operations.
Quality Control: I would work closely with the quality control team to ensure that the produced APIs meet the required specifications and comply with regulatory standards. This involves conducting in-process testing, analyzing samples, and performing quality checks at various stages of the manufacturing process.
Documentation and Compliance: I would maintain accurate and detailed documentation of the manufacturing processes, including batch records, equipment logs, and other relevant records. Compliance with regulatory guidelines and good manufacturing practices (GMP) would be a key focus.
ALSO APPLY FOR
HDB Financial Services (Walk in)-Junior Officer/Senior Telecalling Officer/Legal Officer/Territory Manager / Executive – Gold Loan- VIEW & APPLY
Airbnb work from home -Trainer, Payment Risk and Compliance- VIEW & APPLY
ShipBob work from home -Claim Specialist- VIEW & APPLY
TCS (Walk in)-Citizen Service Executive- VIEW & APPLY
Deloitte -Consultant / Senior Consultant- VIEW & APPLY
Skills Required For API Production
Pharmaceutical Knowledge: A solid understanding of pharmaceutical science, including organic chemistry, chemical engineering principles, and pharmaceutical formulation, is crucial for API production. Knowledge of various manufacturing processes, such as synthesis, purification, and characterization techniques, is also important.
Technical Competence: Proficiency in operating and maintaining equipment used in API production is necessary. This includes knowledge of reactors, filtration systems, drying equipment, and analytical instruments. Familiarity with process control systems and automation can also be advantageous.
GMP and Regulatory Compliance: A strong grasp of Good Manufacturing Practices (GMP) and regulatory guidelines is vital for API production. This includes knowledge of documentation practices, quality control standards, and adherence to safety protocols. Understanding regulatory requirements specific to the pharmaceutical industry is essential.
Problem-solving and Analytical Skills: API production involves troubleshooting and addressing process deviations or issues. Strong problem-solving skills, along with analytical thinking, enable effective identification, analysis, and resolution of problems during production.
Attention to Detail: Precise measurement and adherence to protocols are critical in API production. Attention to detail ensures accurate weighing, precise reaction conditions, and compliance with standard operating procedures. It helps minimize errors and maintain product quality.
Increase your selection chances Apply jobs base on your Location Qualification & Experience CLICK HERE
HOW TO APPLY FOR THE WALK IN INTERVIEW?

To apply for the MSN walk in Interview Candidate need to walk in to the Venue that is given below.
FOR HYDERABAD LOCATION INTERESTED CANDIDATES CAN WALK-IN DIRECTLY TO THE BELOW VENUE FOR INTERVIEW
| | |
| --- | --- |
| Role | API PRODUCTION |
| Experience | 0 – 1 years |
| Date | 18th May – 21st May |
| Time | 9.30 AM – 4.00 PM onwards |
| walk-in Address: | MSN Laboratories Pvt Ltd, MSN House, Sanath Nagar IE, Sanath Nagar, Hyderabad. |
MSN – Frequently Asked Question?
What is the MSN selection process?
The selection process will be based on a Written test followed by Technical and HR interviews.
What is the average salary for the post?
The average salary is 2.25 – 2.5 LPA for the this role.
Apply for all Government Jobs Across India CLICK HERE
DISCLAIMER:
The Recruitment Information Provided above is for Informational Purposes only . The above Recruitment Information has been taken from the official site of the Organization. We do not provide any Recruitment guarantee. Recruitment is to be done as per the official recruitment process of the company. We don't charge any fee for providing this job Information.