Walk – In Interview|| Tech Mahindra || Voice Process || Customer Service || 0-5 Years
Tech Mahindra walk – in interview for the post of Voice Process/ Customer Service for Noida / Mumbai and Hyderabad Location Location.Any graduate candidate can apply for the post having 0-5 Years of experience.
Table of Contents
Job Details
Company – Tech Mahindra
Role – Voice Process / Customer Service
Qualification – Any Graduate
Work Experience – 0-5 Years
Location – Noida/ Mumbai/ Hyderabad
Upto – 2.1 Lpa
About Company
Tech Mahindra is an Indian multinational information technology services and consulting company. Part of the Mahindra Group, the company is headquartered in Pune and has its registered office in Mumbai. Tech Mahindra is a US$6.0 billion company with over 158,000 employees across 90 countries.
On 25 June 2013, The company announced the completion of a merger with Mahindra Satyam. It has 1262 active clients as of June 2022. It has entered into share subscription agreement to acquire 26% equity shares in Upendra Singh Multi Transmission Private Limited. The acquisition would enable the Company to procure 1.5 MW of Solar Energy for its captive consumption at its facilities located in Noida, UP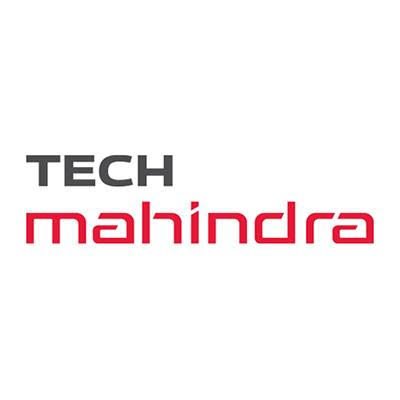 Job Description For Voice Process / Customer Service
The company is looking for an outgoing Voice Process / Customer Service to assist their customers with product inquiries in a swift, proficient, and friendly manner. The customer service associate will be instrumental in customer retention by addressing concerns and product issues, and by communicating in a professional, positive manner. You will apply your multitasking skills by listening and speaking to customers, navigating computers, and typing call documentation simultaneously. You will have the ability to swiftly gain customer confidence and trust.
Job Responsibilities For Voice Process / Customer Service
Attending training sessions to grow knowledge of products and to develop customer service skills.
Resolving phone, walk-in, mail, fax, and email customer inquiries.
Have to resolve customer queries over Calls.

Have to resolve queries & provide end to end Resolution to the customer.
Processing and logging incoming calls into the CRM system.
Identifying customer needs.
Forwarding and escalating inquiries to relevant individuals and departments.
Contacting customers to give them accurate feedback on the progress of their inquiries.
Providing outstanding customer service.
Updating customer information as required.
Maintaining confidentiality of information.
Performing other duties as the need arises.
Job Criteria For Voice Process/ Customer Service
Should have excellent communication skills- English
Good Analytical and Interpretation skills
Ability to handle multiple tasks simultaneously with appropriate priority while performing customer service.
Any Graduate with 0-5 Years of experience.
5 / 6 days working
Pickup and drop facilities available
Satisfactory working in a 24*7 environment (Rotational shifts)
comfortable Working from office
How to Apply
Candidate who are interested for the interview can walkin to the venue that is given below with their all necessary documents.
Interested candidates can Walk in to the venue that is given below
LOCATION – NOIDA
Date 23rd Mar – 24th Mar, 9.30 AM – 5.30 PM

Venue: Tech Mahindra, B-19 Sec 62,Noida Opposite to DME College, Nearest Sector 62 Noida Metro Station.

Contact – HR ARUN SHARMA (9318471502)
For Further Details, please share your resume and contact on above mentioned Number
---
LOCATION – MUMBAI
Date & Time : 21st Mar – 30th Mar, 10.30 AM – 4.30 PM

Venue : Tech Mahindra BPS, Wing – I & II, Oberoi Garden Estate, Off. Saki Vihar Road, Chandivali, Andheri East, Mumbai, Maharashtra 400072 Reference-Anjali Siddhu

Contact – Anjali Siddhu (9699666772)
Send resume on – aa00873518@techmahindra.com
---
LOCATION – HYDERABAD
Date & Time : 19th Mar – 28th Mar, 9.30 AM – 5.30 PM

Interview Venue- Tech Mahindra Info City -Survey No. 64, Unit No.12, Plot No. 35 & 36 Hi-Tech City Layout, Jubilee Enclave, Madhapur, Telangana 500081.

Contact – HR Finny (8019579443)
Note: Write HR Finny on your CV's Without fail
Tech Mahindra – Frequently Asked Question ?
What is the selection process at Tech Mahindra?
The selection process is based on HR Round followed by Technical Round.
What is the qualification for the post?
Candidate should be graduate in any relevant field to apply for the post